I've never been to a Comicon before so I wasn't quite sure what to expect at Boston Comicon. Near as I can tell, this is a relatively new con for the area
. It was a lot smaller than other Comicons I've
read about. Other attendees
confirmed this. Detail-wise there was only one panel room, and one large dealers' room, both off of a hallway that had a bunch of fan groups
and a couple of professional groups. There was no media room and the closest thing we had to sneak peaks was a local cinema company running trailers for Thor, Green Lantern, Priest, and Harry Potter and the Deathly Hallows Part 2, on a medium sized flat screen in that hall way I mentioned. They didn't do name badges
at the con, just color coded wrist bands depending on whether you attended 1 or both days. It made showering and other activities a challenge; as one attendee pointed out "I want to shower and I'm going for a swim. Put it on my bag not my wrist." There were also several folks in costume and not all of them were doing it for the contest either. As for products, there was a good selection from classic items both toys and general collectables to newly released stuff though sadly no Venture Bros. merchandise. (I wanted a Dr. Girlfriend if you must know). As far as comics went the majority were either Marvel or DC, but a few other brands were about. The location choice was a good one as the Hynes is easy to get to by the T and it is also connected to the Prudential Center Mall. If attendees wanted food other than what the concessions stand at the con had, there is a food court in the mall as well several restaurants nearby. The Hynes staff were professional and nice. One handed me an I pad to do a survey on, and while I didn't mind that, I'm not keen on I-pads after using that one. It kept trying to auto-correct my email address.

As for the panels, I was hoping for more of them and more than one going on at a time. I also had trouble locating the room as there was no signs up other than the existing room numbers. There was also no program pamphlet, just an on screen list of daily events which sadly didn't say what was going on where. I did get to see Joe Kubert, Frank Quitely, and Tim Sale. Joe Kubert talked about his early career and why he started his school: the comic companies want already trained artists who are dedicated; it's not a question of talent but dedication, meeting deadlines, and knowing the process. A fan tried to get insider info on a story line from Frank Quietly but he wouldn't spill. Tim Sale's panel turned into an impromptu birthday celebration for Tim as it was his birthday. All in all, while not the best, it was not a bad con, and I do plan to attend next year. I just hope things are easier to find inside the con itself.

Here are a bunch of the photos I took there: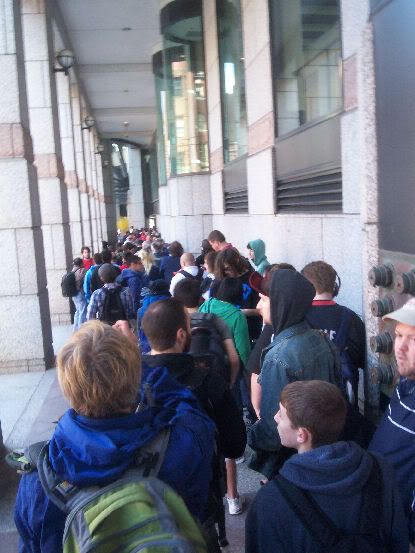 The line to get in on Saturday



My costume for Saturday: Claude Rains of Heroes (I've not only got facial hair on but blue contacts in)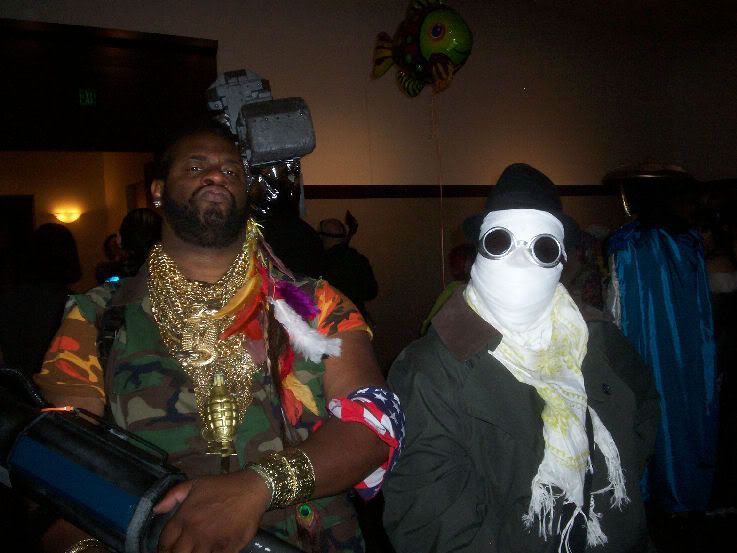 My costume for Sunday: Claude Rains from the 1933 Invisible Man. Here I am with Mr. T. He was great.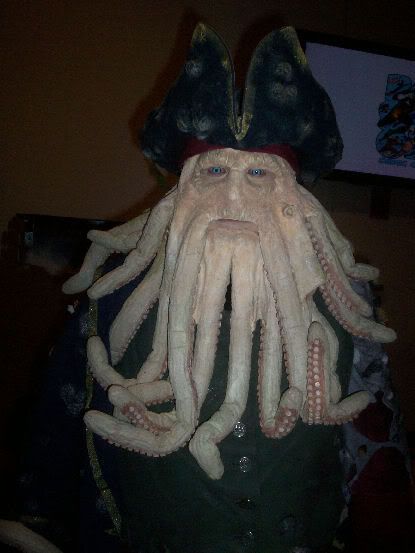 Captain Davy Jones from the Pirates of the Caribbean series (Sat)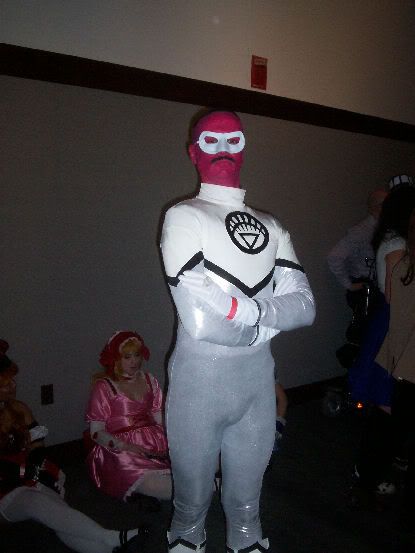 Sinestro (Sun)



DC vs Marvel


Joe Kubert
Tim Sale gets a cake