It just occurred to me that I don't have all that many pics of me around here. sure, any of you who've checed out my traethenurse RP LJ that I use on rpgwho have seen my icons and are probably aware that's me, but just in case any of you got curious, here's me:
This is me "Gothed-out":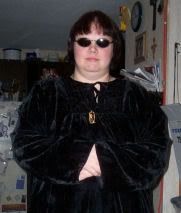 This is me in my burgandy scrub shirt:
This is me at Worldcon when it was in Boston, MA as "Velma the Vampire Slayer:"
What? Even if I lost a ton of weight and bleached my hair out I still couldn't pass for Sara Michelle Gellar, though, you have to admit, my resemblance to Velma is kinda scary.
Me in
my
Union Jack shirt photoshopped:
This was done same day with a different shot: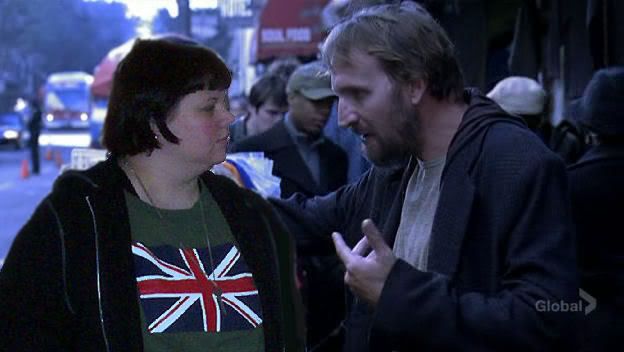 and here's a redo of that shot after I got a hair cut: